Expo 2020 Dubai – Materials
Find detailed information about Soprano Group.
Company Overview
Fact Sheet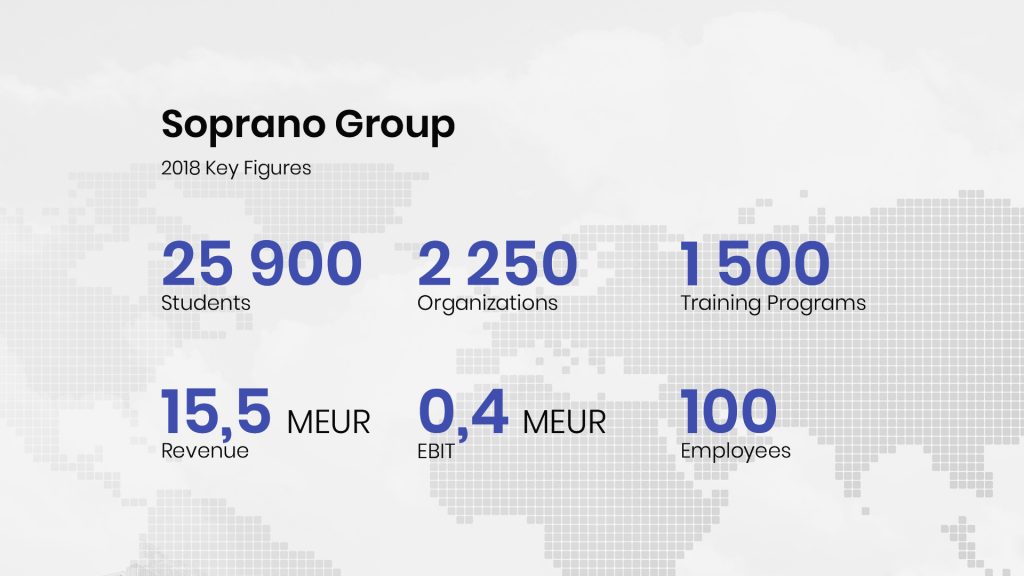 FAQs
What is Soprano?
Soprano is the leading Nordic private training company. Soprano has two subsidiaries, six business schools and its own Education Export Accelerator.
What does Soprano offer?
Education services, diplomas, certifications, and vocational qualifications. Training is given in traditional classroom settings with some courses incorporating remote learning as a part of the course. In addition, a small but continuously growing amount of training is also being held wholly online in Finland, the Nordic countries as well as globally.
Press Releases & Coverage
Product & Service Descriptions
Press Office Contact Information
Päivi Kunttu-Wichmann
Project Manager
+358 40 518 4483
paivi.kunttu-wichmann(at)soprano.fi